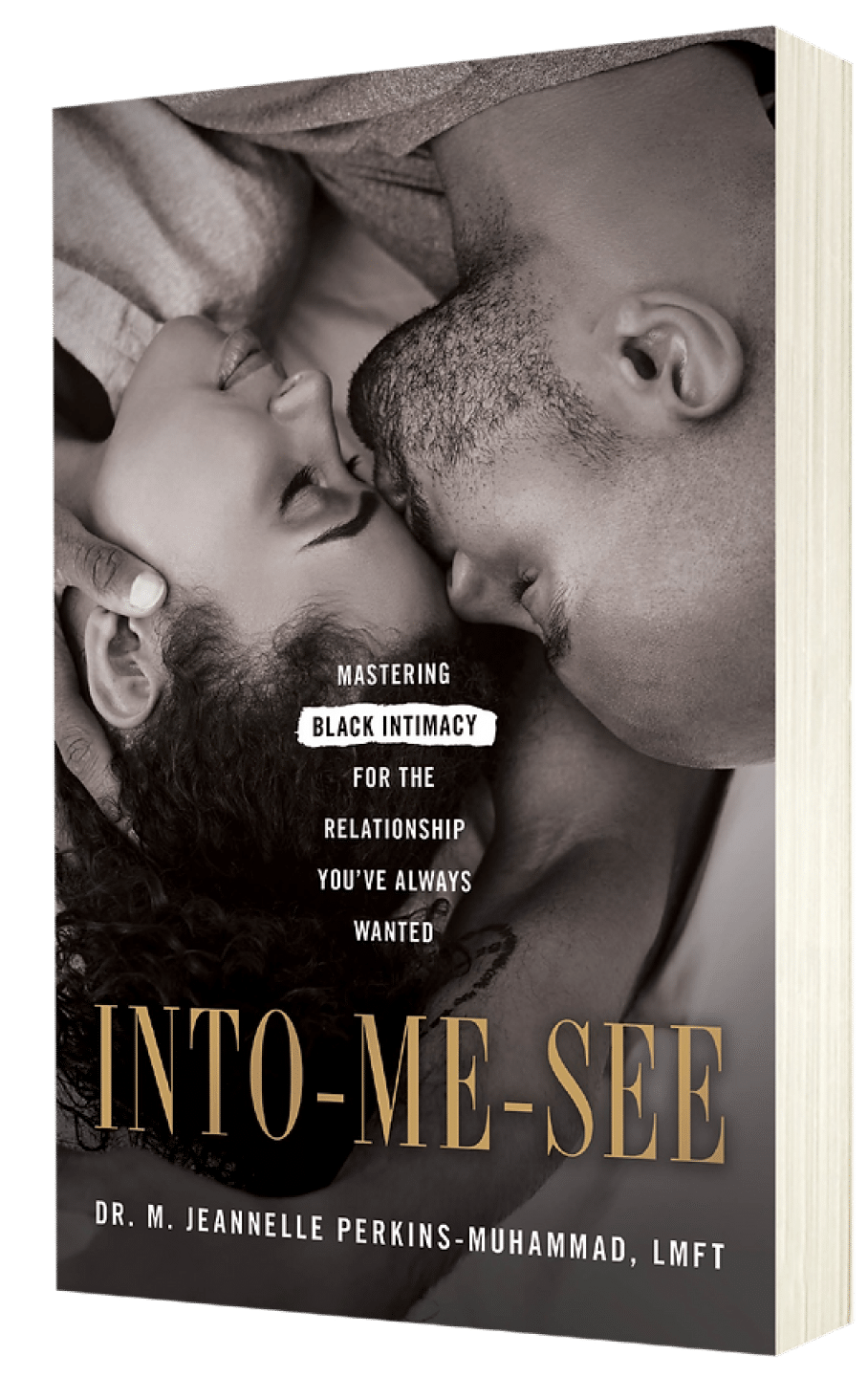 Intimacy is fundamental to sustaining a healthy, romantic relationship. With true intimacy, partners allow themselves to be open and vulnerable; to discuss emotions, experiences, and needs freely. They rely on each other for safety, both physically and emotionally.
In Into-Me-See, licensed therapist Dr. Jeannelle Perkins-Muhammad explores the cultural and personal factors that can make it challenging for Black couples to develop and maintain intimacy. The book's title comes from a cultural idiom that describes the ability to look beyond the physical and look deeper to see the greater connection to another person.
Unique among books on intimacy, Into-Me-See explores specific cultural issues affecting Black couples, including how a history of slavery and the ongoing racism in America have created relationship expectations that often work against intimacy.
The four different levels of intimacy physical, cognitive, emotional, and spiritual that must be addressed to deepen our intimate connections
The importance of bringing mental and emotional challenges into the open, so that they can no longer sabotage efforts to become more intimate
Real-life stories from Dr. Perkins-Muhammad's work show how Black couples have overcome the challenges they faced to find the deeply intimate and rewarding relationships we all seek.
Whether you are in a brand-new relationship or have been with your partner for decades, Into-Me-See will show you how to take the first steps to a deeper, long-lasting intimate relationship.
If you are interested in carrying the book as a retailer, please contact Dr. Jeannelle's team at [email protected].